Cindy Cerquitella
Executive Director — Email
Cindy Cerquitella is executive director at America's Future Foundation. Cindy has spent her career empowering champions of freedom across the globe by giving them the skills, support, guidance, and community they need to take the ideas of liberty and spread them throughout their countries. Her work at the Atlas Network, first in institute relations and later as the developer of the Atlas Leadership Academy, provided guidance and training to hundreds of free-market think tanks, as well as thousands of individuals dedicated to making a difference in their communities. With the Atlas Leadership Academy, she developed a suite of online courses and hosted live classes with world changers like Matthew Elliott, Tyler Cowen, Darcy Olson, and Dan Pallotta. She developed dynamic and innovative in-person courses hosted on six continents, and she spearheaded the now-famous John Blundell Elevator Pitch and Think Tank Shark Tank competitions. During her early years in Washington, DC, she also worked part-time planning galas, dinners, panel discussions, and networking events for America's Future Foundation. She studied political economy at Hillsdale College, has a certificate in facilitation from Georgetown University's School of Continuing Studies, and spent her high school years in Budapest, Hungary, where her parents directed an international Christian school. She's more comfortable on an airplane than on the ground but is happy as long as a good cup of coffee is close by. 
Heather Pfitzenmaier
Executive Vice President — Email
Heather Pfitzenmaier serves as executive vice president at America's Future Foundation, where she oversees AFF's programs and chapters nationwide. Previously she served as vice president and director of chapter programs and has been leader of AFF's Detroit chapter since 2014. Before joining the team at AFF, Pfitzenmaier served as Director of the Young Leaders Program, and earlier as Intern Coordinator, at the Heritage Foundation from 2007-2015. There she oversaw Heritage's efforts to reach young people including the internship program, campus programs, and young professional outreach. She is the recipient of Forbes magazine "30 Under 30" in law and policy, the Young Conservatives Coalition Buckley Award, and "30 Under 30″ recognition by Red Alert Politics. In addition, Pfitzenmaier serves on the Advisory Board of the Network of enlightened Women, the Advisory Board of the Forge Leadership Network, and is a member of the American Enterprise Institute's Leadership Network. She holds a bachelor's degree in English and Political Science from the University of Michigan and is based in the great state of Michigan.
Jaci Woltornist
Director of Programs – Email
Jaci (pronounced "Jackie") Woltornist is the director of programs at America's Future Foundation. She graduated cum laude from Franciscan University of Steubenville with a major in Humanities focusing on education philosophy and Western civilization. Formerly the Director of Religious Education at Holy Spirit Church in Annandale, Virginia, she revitalized the program making it one of the largest in the region. As a proud Oregonian (in all ways except politics), she enjoys hiking, a good IPA, and rainy days. Jaci and her husband reside in Falls Church, Virginia. 
Jon Staab
Associate Director of Development — Email
Jon Staab serves as associate director of development at America's Future Foundation. Jon earned a bachelor's degree in History from the University of Richmond and a master's degree in Middle Eastern Studies from the University of Chicago, where he was a U.S. Department of Education Foreign Language and Area Studies (FLAS) Fellow. He speaks Arabic sometimes, enjoys volunteering, and is a lover of all things historical. Jon is based in the Washington, D.C. area.
Kristine Goffos
Director of Marketing - Email
Kristine Goffos is the director of marketing at America's Future Foundation. Kristine earned a bachelor's degree in political science from Iowa State University in Ames, Iowa. Previously, she has served as deputy press secretary for U.S. Senator Chuck Grassley and as the digital strategy associate for The Heritage Foundation, where she oversaw the introduction and expansion of Heritage's Facebook Live video efforts and helped develop a new analytics system for tracking audience engagement across platforms. A native Iowan, Kristine is an avid Cyclones fan and enjoys a good cup of coffee (or two, or three). She and her husband reside in Hillsdale, Michigan, with their cats, Starbuck and Apollo.
Janene Schmitz
Programs Associate - Email
Janene Schmitz is the programs associate at America's Future Foundation, overseeing programs in the Washington, D.C. area. Janene earned a bachelor's degree in economics from James Madison University. Previously, she worked at the Charles Koch Institute, ensuring that their educational program participants had opportunities to work at hundreds of partner organizations around the D.C. area, and across the country. Originally from New Jersey, Janene loves the New York Giants, and a day at the beach. She and her husband live in Alexandria with their baby girl.
Jason Russell
Writing Fellows Program Manager - Email
Jason Russell is the contributors editor at the Washington Examiner. Prior to that, he was a commentary writer at the Examiner for two years. He also worked as a research associate at the Manhattan Institute. Jason graduated from the University of Rochester, double-majoring in economics and political science. He is originally from the Detroit area.
Richard Lorenc

Chairman
Richard N. Lorenc is the chief operating officer (COO) of the Foundation for Economic Education (FEE). FEE is making the ideas of liberty familiar and credible to the rising generation. As COO, Lorenc supports FEE's business unit leaders, supervises program measurement, directs artwork and corporate communications, and participates in fundraising and strategic planning. Lorenc also serves as managing director of FEE's Youth Education & Audience Research ("YEAR") project. Lorenc is involved in a variety of civic, educational, and professional development organizations. He serves on the board of directors of the Coalition to Reduce Spending, Inc. A dual American-Polish citizen, Lorenc serves on the advisory board of the Freedom and Entrepreneurship Foundation (Fundacja Wolności i Przedsiębiorczości). Lorenc is graduate of both the Charles Koch Institute's Liberty@Work program and the Atlas Network's Leadership Academy, including the Think Tank MBA. His background includes service at the Illinois Policy Institute, America's Future Foundation, and Truth in Accounting. Lorenc has traveled to over 30 countries and is widely published on topics ranging from constitutional government to LGBT rights and design. He is a graduate of Emory University (where he continues to play the double bass with the Emory University Symphony Orchestra), and lives in beautiful Lake Claire, Atlanta, with his husband, Colin Caldarera. 
Kathleen O'Hearn
Vice Chair
Kathleen O'Hearn is the director of policy advancement for State Policy Network. In this capacity she works alongside state-based think tank staff to identify key policy reforms, help craft innovative ideas to advance human flourishing, and connect coalition partners across the country.  She previously served as a program associate for SPN from 2006—2007. Prior to joining SPN for the second time, she served as the associate director for State Outreach and External Relations at the Mercatus Center at George Mason University. She also spent time as a staff assistant on Capitol Hill. She earned her BS in Biomedical Sciences at Texas A&M University and her Masters in Public Health at George Mason University. She currently lives in Falls Church, Va., with husband Jerry Brito.
Daniel Rothschild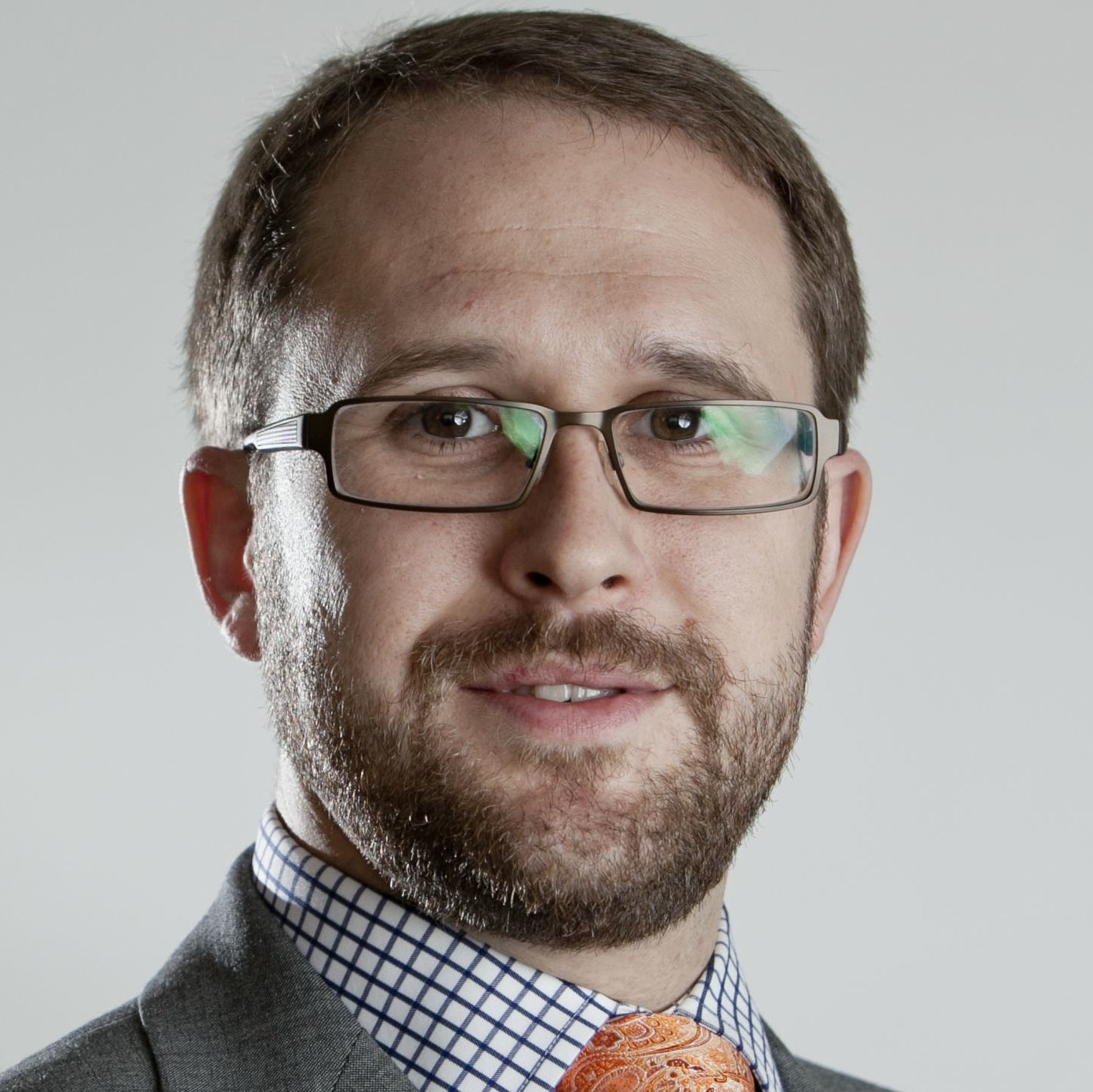 Secretary
Daniel M. Rothschild is Executive Director of the Mercatus Center at George Mason University. Prior to serving in this role at Mercatus, Mr. Rothschild was director of state projects and a senior fellow with the R Street Institute. He joined R Street in October 2013 after two years as the first-ever director of external affairs and coalitions at the American Enterprise Institute. Previously, he spent six years in a variety of policy, communications, and project management positions at the Mercatus Center. His popular writing and articles and reviews have appeared in the Wall Street Journal, Reason, Weekly Standard, Roll Call, The Hill,& Chicago Policy Review, Economic Affairs, and many other publications. Dan has testified before the U.S. Congress and several state legislatures on tax and fiscal policy, government reform, and disaster recovery policy. Rothschild has a bachelor's degree from Grinnell College, a master's degree from the University of Manchester, and a master's degree in public policy from the Gerald R. Ford School of Public Policy at the University of Michigan. 
Chaz Cirame
 Treasurer
Chaz is one of the nation's foremost experts regarding how NGO's and influencers affect public policy.  The company he founded and runs - Cc: External Affairs, Inc. – helps corporations, trade associations, public affairs firms and non-profits develop long-term partnerships to reach and exceed their goals - be they shaping public opinion, achieving legislative outcomes, or building lasting strategic alliances. A veteran of dozens of political and issue campaigns, Chaz has also served in senior Fundraising and political roles for a variety of campaign and non-profit organizations including serving as Political Director of the Maine Republican Party.  Immediately before starting Cc: External Affairs, Inc., Chaz served on the senior leadership team of the American Legislative Exchange Council where he ran Public Affairs, Fundraising/Membership and Conferences.  While at ALEC, Chaz and his team shattered organizational records for fundraising, legislative outreach, private sector member recruitment and conference attendance. Chaz is an alumnus of the University of Maine Augusta, where he worked his way through college as an aide to the Maine State Senate Leadership. Chaz is a past President of the Washington Area State Relations Group, an association of D.C.-based state government affairs professionals.
Carl Helstrom
Carl Helstrom is Vice President of the Lynde and Harry Bradley Foundation in Milwaukee, Wisconsin. Previously, he was Executive Director of the JM and Milbank Foundations. He has more than 30 years experience in charity and private foundation management, specializing in new and small organizations.  Carl is also Chairman of State Policy Network (Arlington, VA) and serves on the Boards of the Commonwealth Foundation for Public Policy Alternatives (Harrisburg, PA), the Goldwater Institute (Phoenix, AZ), the A. P. Kirby, Jr. Foundation (Mendham, NJ), and The Roe Foundation (Greenville, SC).  He is a graduate of Grove City College (Grove City, PA), and he and his beautiful wife, Jane, are the proud parents of three sons.
John Tillman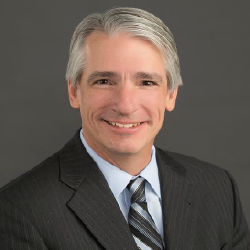 John Tillman is one of the nation's most prominent leaders of a state-based think tank. As CEO of the Illinois Policy Institute, he has transformed what many wrote off as a blue state into a place ripe for free market reform. John also serves as the President of Think Freely Media and is the founder of the Great Communicators Foundation. In 2011, John won the prestigious Roe Award for his leadership, innovation and accomplishments in the world of public policy.  John is regularly featured in the media, and has appeared on FOX News Channel, FOX Business, the BBC and NPR, as well as in The Wall Street Journal, the Washington Times and other news outlets. John is former president of Americans for Limited Government and was co-founder of the Sam Adams Alliance.   Before joining the world of public policy, John was a successful businessman and entrepreneur. He resides in Chicago's north suburbs with his wife, Julie, and daughter, Lauren.
David Riggs
David Riggs joined The Philanthropy Roundtable in 2014 as vice president of philanthropic strategy. Mr. Riggs previously served as executive vice president at the John William Pope Foundation, a private grantmaking foundation in Raleigh, North Carolina. He also worked as an environmental program officer at the Charles G. Koch Charitable Foundation in Washington, D.C., and has held senior fellow positions at the Capital Research Center, the Competitive Enterprise Institute, and the Center of the American Experiment. Mr. Riggs earned a B.A. at UNC Wilmington and a Ph.D. in applied economics at Clemson University. He has taught economics at George Mason University.
Jeff Berkowitz
Recognized by Politico as "an opposition research and policy ace," Jeff Berkowitz is Founder and CEO of Delve, a competitive intelligence firm. He's served as Research Director at the Republican National Committee to help shape public opinion on issues including: the 2002 midterm elections, President Bush's successful re-election bid, Obamacare, the 2009 economic stimulus package, financial regulatory reform, and two Supreme Court nominations. Berkowitz has led research and messaging operations at The White House, the U.S. Department of State, Mayor Rudy Giuliani's presidential campaign, and at prominent organizations in both the private and non-profit sector. Berkowitz serves on the board of the Hamilton Foundation, is a member of the Young Leadership Board of the Republican Jewish Coalition, and a national coalition leader for Maverick PAC.
Roger Ream
Roger Ream has devoted the past 24 years to The Fund for American Studies as executive vice president and president since 1998. In 2013, Roger also became president of the sister organization of TFAS, the Foundation for Teaching Economics (FTE).  His focus has always been on spreading the ideas individual freedom and human flourishing. In addition to his work with TFAS and FTE, Roger is chairman of the board of the Foundation for Economic Education (FEE), and serves on the boards of Donor's Capital Fund, the U.S. Air Force Academy Foundation, Ethics and Economics Education, and the International Freedom Educational Foundation. He is a founding member of the Frank S. Meyer Society, past president of the Philadelphia Society, and serves on the advisory boards of the Philanthropic Enterprise and Talent Market.  Ream received his B.A. from Vanderbilt University. He and his wife have three children.
Arthur Brooks, American Enterprise Institute
Michael Gleba, The Sarah Scaife Foundation
Robert Levy, Cato Institute
Edwin Meese, Heritage Foundation
Edwin Feulner, Heritage Foundation
Christopher Malagisi, Conservative Book Club
Gene Meyer, Federalist Society
Grover Norquist, Americans for Tax Reform
Chad Thevenot, Institute for Humane Studies