Roger Custer
Executive Director - Email
Roger Custer is the executive director of America's Future Foundation.  Under his leadership since 2011, AFF's impact, programs, and budget have grown steadily.  He is a 2012 graduate of the Koch Associate Program and a 2014 recipient of the William F. Buckley, Jr. Award from the Young Conservatives Coalition.  His background includes a BA at Ithaca College, an MPA in nonprofit management at George Mason University, and experience as Conference Director at Young America's Foundation.  At Ithaca, his campus activism was profiled in TimeMagazine.  He lives in Virginia with his wife and son.   Other activities include his membership in the FEE Faculty Network, passion for endurance sports, and service as a deacon at McLean Presbyterian Church.
Matt Hartill
Marketing Coordinator — Email
Matthew Hartill is the Marketing Coordinator at America's Future Foundation. In his role, Matt manages AFF's email marketing campaigns, online presence and social media engagement. Matt has participated the 2015 Koch Associate Program and previously conducted criminal justice research as a Reason Foundation intern. In 2015, he graduated from Virginia's College of William & Mary with a Bachelor's in Government. When he's not contributing to the liberty movement, Matt can be found reading, rock climbing, or searching for cheap international cuisine in DC. 
Jaci Woltornist
Director of Programs – Email
Jaci (pronounced "Jackie") Woltornist is the Director of Programs at America's Future Foundation. She graduated cum laude from Franciscan University of Steubenville with a major in Humanities focusing on education philosophy and Western civilization. Formerly the Director of Religious Education at Holy Spirit Church in Annandale, Virginia, she revitalized the program making it one of the largest in the region. As a proud Oregonian (in all ways except politics), she enjoys hiking, a good IPA, and rainy days. Jaci and her husband reside in Falls Church, Virginia. 
Heather Pfitzenmaier
Director of Chapter Programs — Email
Heather Pfitzenmaier oversees the national chapter program. She focuses on cities where AFF has an established presence, using her experience as the co-director of AFF's Southeast Michigan chapter since 2014. Heather will also support Kathryn's work to recruit new leaders and launch their chapters.  Pfitzenmaier has served as Director of the Young Leaders Program, and previously Intern Coordinator, at the Heritage Foundation since 2007.  There she oversaw Heritage's efforts to reach young people including the internship program, campus outreach, and events for young professionals. She is the recipient of the Young Conservatives Coalition Buckley Award, Forbes magazine "30 Under 30" in law and policy, and "30 Under 30″ by Red Alert Politics.  She holds a bachelor's degree in English and Political Science from the University of Michigan and will be based in southeast Michigan.
Kathryn Shelton
Director of Chapter Advancement – Email
Kathryn Shelton manages the chapter program for America's Future Foundation.  She formerly worked as a research associate at the William J. O'Neil Center for Global Markets and Freedom, a free-market think tank at the Edwin L. Cox School of Business at Southern Methodist University. There she spent most of her time assisting economists with research, data collection, and class preparation. She also coordinated the center's events, including the annual conference. Kathryn is chair of the Dallas chapter of America's Future Foundation and writes for local and national media outlets.
Stephanie Slade
Writing Program Manager - Email
Stephanie Slade is the deputy managing editor of Reason magazine. Prior to that, she worked as a speechwriter, a pollster, and a regular contributor to U.S. News and World Report. She's a proud graduate of the University of Florida, where she studied economics.
Greta Pisarczyk
Development Program Manager - Email
Greta Pisarczyk leads AFF's Summer Development Fellowship—a program designed to engage the rising generation of fundraisers for liberty. Greta coordinates guest speakers, manages program logistics, mentors participants to enhance their development skills, and establishes and measures learning objectives. Greta is manager of foundation and corporate relations at the Cato Institute. Prior to Cato, Greta was enthusiastically embroiled in Michigan's Right to Work fight as an Americans for Prosperity staffer. Greta is a graduate of the University of Michigan, where she studied English and Political Science. During her undergraduate tenure, Greta served as Publicity Chair of the UM College Republicans and interned on Governor Rick Snyder's 2010 campaign. She is an alumnus of the Charles Koch Institute's Koch Internship Program, and an active member of the Junior League of Washington.
Megan Cook
Development Intern - Email
Megan is the summer Development Intern through the Koch Fellow Program. She grew up in Northern Virginia and went to North Carolina to later graduate from Salem College with a degree in economics and political science with a minor in history. While in school, she became interested in the ideas of liberty and became an intern for multiple nonprofits in the DC and Atlanta areas. When she is not working, you will find her with her family, enjoying the outdoors, or enjoying the amazing food in DC. She looks forward to furthering the ideas of liberty as a development intern at America's Future Foundation this summer.
Brandon Livengood
Marketing & Programs Intern – Email
Brandon Livengood is the Marketing and Programs Intern at America's Future Foundation. Currently pursing a Bachelors degree in Economics from the Lindner College of Business at the University of Cincinnati, Brandon hopes to find his niche in the liberty movement while in DC. In addition to AFF, he is also participating in the Koch Internship Program at the Charles Koch Institute in Arlington. Outside the office Brandon enjoys keeping up to date with politics, hanging out with friends, and trying new restaurants.
Carl Helstrom
Chairman
Carl Helstrom is Executive Director of the JM and Milbank Foundations in Princeton, NJ. The Foundations support ideas, organizations, and policies that encourage personal responsibility and private initiative. Before becoming a foundation administrator, Carl was Vice President of Atlas Economic Research Foundation (Fairfax, VA), Development Officer of Capital Research Center (Washington, DC), and Director of Administrative Services of the Foundation for Economic Education (Irvington-on-Hudson, NY). He has been a Program Consultant for The J. M. Kaplan Fund (New York, NY), a Trustee and President of the Cranbury Historical & Preservation Society (Cranbury, NJ) and a Trustee of the Foundation for Economic Education. Currently he is a Director of The Roe Foundation (Greenville, SC), a Director of the A. P. Kirby, Jr. Foundation (Mendham, NJ), and Chairman of the Board of State Policy Network (Arlington, VA). A 1984 graduate of Grove City College (Grove City, PA), Carl and his wife, Jane, are the proud parents of three sons and live in central New Jersey.
Kathleen O'Hearn
Vice Chair
Kathleen O'Hearn is the director of policy advancement for State Policy Network. In this capacity she works alongside state-based think tank staff to identify key policy reforms, help craft innovative ideas to advance human flourishing, and connect coalition partners across the country.  She previously served as a program associate for SPN from 2006—2007. Prior to joining SPN for the second time, she served as the associate director for State Outreach and External Relations at the Mercatus Center at George Mason University. She also spent time as a staff assistant on Capitol Hill. She earned her BS in Biomedical Sciences at Texas A&M University and her Masters in Public Health at George Mason University. She currently lives in Falls Church, Va., with husband Jerry Brito.
Kristine Telford
Treasurer
Kristine Telford is a senior director at The Herald Group, where she provides strategic communications, public affairs, and issue advocacy consulting to Fortune 500 companies, industry associations, foreign governments, non-profit entities and grassroots organizations.  Previously, Kristine worked for Burson-Marsteller and DCI Group. Kristine has also worked in corporate relations, external affairs, and event planning for public policy research and issue advocacy organizations. Originally from Frederick, Maryland, Kristine graduated from The George Washington University with a B.A. in Political Science and completed graduate coursework at George Mason University. She currently serves on the board of directors of The George Washington University Alumni Association and resides in Alexandria, VA with her husband, Erik, and their dog, Scout.
Cheryl Miller
Secretary
Cheryl Miller works for the Hertog Foundation and directs WhatSoProudlyWeHail.org. Previously, she managed the AEI Program on American Citizenship and worked as head news clerk and editorial researcher at The New York Times. She has also served as deputy director of research in the White House Office of Presidential Speechwriting. Her work has appeared in such publications as the The Wall Street Journal, The Weekly Standard, Commentary, and the Claremont Review of Books. She is the author of the AEI report, "Underserved: A Case Study of ROTC in New York City", and co-author (with Robin Lake) of "Strengthening the Civic Mission of Charter Schools."
John Tillman
John Tillman is one of the nation's most prominent leaders of a state-based think tank. As CEO of the Illinois Policy Institute, he has transformed what many wrote off as a blue state into a place ripe for free market reform. John also serves as the President of Think Freely Media and is the founder of the Great Communicators Foundation. In 2011, John won the prestigious Roe Award for his leadership, innovation and accomplishments in the world of public policy.  John is regularly featured in the media, and has appeared on FOX News Channel, FOX Business, the BBC and NPR, as well as in The Wall Street Journal, the Washington Times and other news outlets. John is former president of Americans for Limited Government and was co-founder of the Sam Adams Alliance.   Before joining the world of public policy, John was a successful businessman and entrepreneur. He resides in Chicago's north suburbs with his wife, Julie, and daughter, Lauren.
David Riggs
David Riggs joined The Philanthropy Roundtable in 2014 as vice president of philanthropic strategy. Mr. Riggs previously served as executive vice president at the John William Pope Foundation, a private grantmaking foundation in Raleigh, North Carolina. He also worked as an environmental program officer at the Charles G. Koch Charitable Foundation in Washington, D.C., and has held senior fellow positions at the Capital Research Center, the Competitive Enterprise Institute, and the Center of the American Experiment. Mr. Riggs earned a B.A. at UNC Wilmington and a Ph.D. in applied economics at Clemson University. He has taught economics at George Mason University.
Chaz Cirame
Chaz is one of the nation's foremost experts regarding how NGO's and influencers affect public policy.  The company he founded and runs - Cc: External Affairs, Inc. – helps corporations, trade associations, public affairs firms and non-profits develop long-term partnerships to reach and exceed their goals - be they shaping public opinion, achieving legislative outcomes, or building lasting strategic alliances.    
A veteran of dozens of political and issue campaigns, Chaz has also served in senior Fundraising and political roles for a variety of campaign and non-profit organizations including serving as Political Director of the Maine Republican Party.  Immediately before starting Cc: External Affairs, Inc., Chaz served on the senior leadership team of the American Legislative Exchange Council where he ran Public Affairs, Fundraising/Membership and Conferences.  While at ALEC, Chaz and his team shattered organizational records for fundraising, legislative outreach, private sector member recruitment and conference attendance.  
Chaz is an alumnus of the University of Maine Augusta, where he worked his way through college as an aide to the Maine State Senate Leadership. Chaz is a past President of the Washington Area State Relations Group, an association of D.C.-based state government affairs professionals. 
Chaz lives in Alexandria, Virginia, with his wife Holly and their dog Cooper.
Daniel Rothschild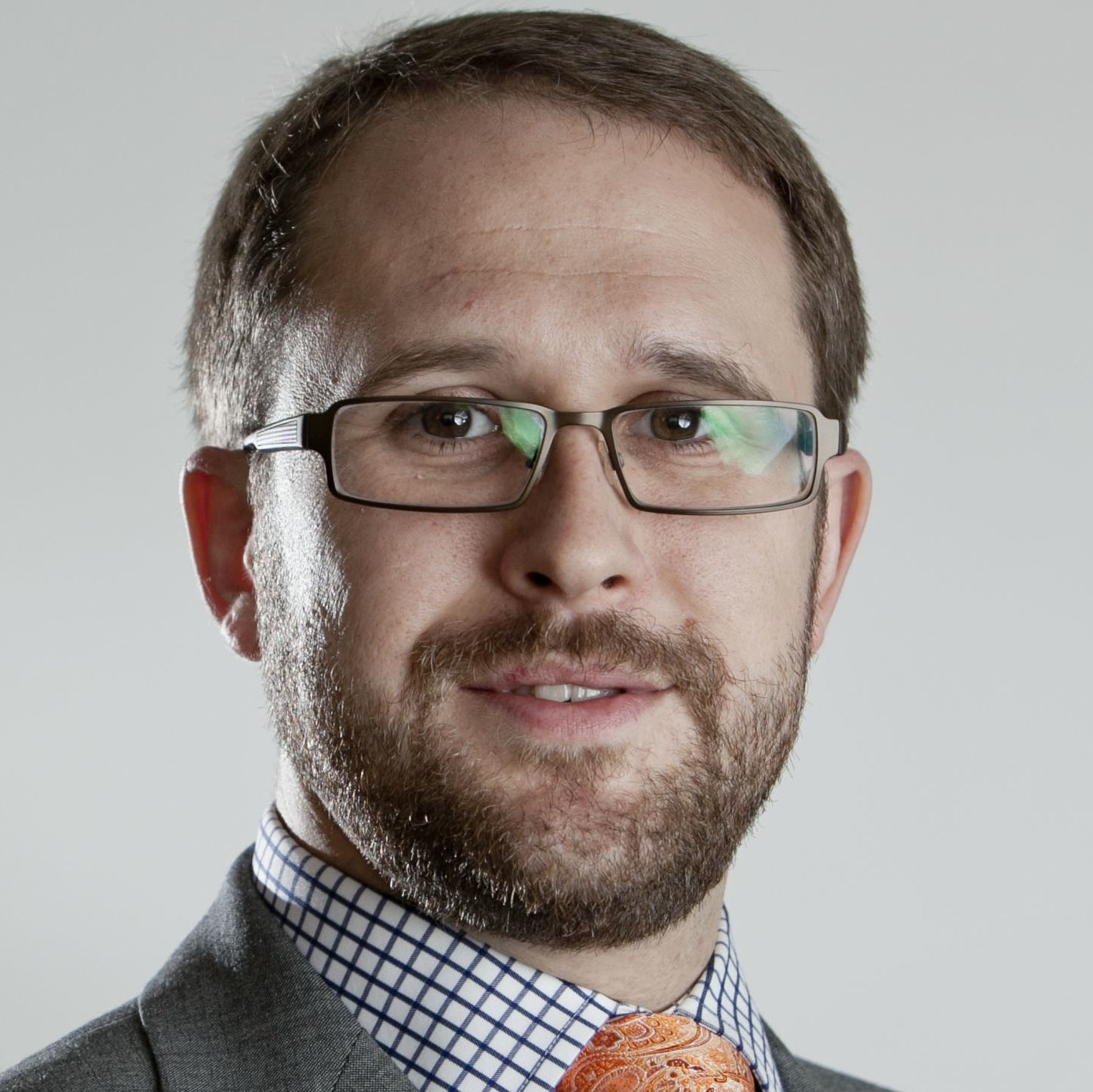 Daniel M. Rothschild is Executive Director of the Mercatus Center at George Mason University. Prior to serving in this role at Mercatus, Mr. Rothschild was director of state projects and a senior fellow with the R Street Institute. He joined R Street in October 2013 after two years as the first-ever director of external affairs and coalitions at the American Enterprise Institute. Previously, he spent six years in a variety of policy, communications, and project management positions at the Mercatus Center. His popular writing and articles and reviews have appeared in the Wall Street Journal, Reason, Weekly Standard, Roll Call, The Hill,& Chicago Policy Review, Economic Affairs, and many other publications. Dan has testified before the U.S. Congress and several state legislatures on tax and fiscal policy, government reform, and disaster recovery policy. Rothschild has a bachelor's degree from Grinnell College, a master's degree from the University of Manchester, and a master's degree in public policy from the Gerald R. Ford School of Public Policy at the University of Michigan. 
Jeff Berkowitz
Recognized by Politico as "an opposition research and policy ace," Jeff Berkowitz is Founder and CEO of Delve, a competitive intelligence firm. He's served as Research Director at the Republican National Committee to help shape public opinion on issues including: the 2002 midterm elections, President Bush's successful re-election bid, Obamacare, the 2009 economic stimulus package, financial regulatory reform, and two Supreme Court nominations. 
Berkowitz has led research and messaging operations at The White House, the U.S. Department of State, Mayor Rudy Giuliani's presidential campaign, and at prominent organizations in both the private and non-profit sector. Berkowitz currently chairs the board of America's Future Foundation and also serves on the board of the Hamilton Foundation. Additionally, he is a member of the Young Leadership Board of the Republican Jewish Coalition and a national coalition leader for Maverick PAC.
Roger Ream
Roger Ream has devoted the past 24 years to The Fund for American Studies as executive vice president and president since 1998. In 2013, Roger also became president of the sister organization of TFAS, the Foundation for Teaching Economics (FTE).  His focus has always been on spreading the ideas individual freedom and human flourishing. In addition to his work with TFAS and FTE, Roger is chairman of the board of the Foundation for Economic Education (FEE), and serves on the boards of Donor's Capital Fund, the U.S. Air Force Academy Foundation, Ethics and Economics Education, and the International Freedom Educational Foundation. He is a founding member of the Frank S. Meyer Society, past president of the Philadelphia Society, and serves on the advisory boards of the Philanthropic Enterprise and Talent Market.  Ream received his B.A. from Vanderbilt University. He and his wife have three children.
Richard Lorenc
Richard N. Lorenc is the Chief Operating Officer (COO) of the Foundation for Economic Education (FEE). FEE is making the ideas of liberty familiar and credible to the rising generation. As COO, Lorenc supports FEE's business unit leaders, supervises program measurement, directs artwork and corporate communications, and participates in fundraising and strategic planning. He is also publisher of the Freeman magazine, published by FEE since 1956.
Lorenc is involved in a variety of civic, educational, and professional development organizations. He serves on the board of directors of the Coalition to Reduce Spending, Inc., an advocacy group established to place meaningful controls on federal spending. Additionally, he serves on the board of directors of Oberg Research, Inc.,which evaluates non-profit organizations' educational outcomes.
A dual American-Polish citizen, Lorenc serves on the advisory board of the Freedom and Entrepreneurship Foundation (Fundacja Wolności i Przedsiębiorczości), which promotes and educates on the free market in Polish society.
Lorenc is graduate of both the Charles Koch Institute's Liberty@Work program and the Atlas Network's Leadership Academy, including the Think Tank MBA. His background includes service at the Illinois Policy Institute, America's Future Foundation, and Truth in Accounting, where he co-founded the interactive state fiscal database StateDataLab.org.
Lorenc has traveled to over 30 countries and has been published in The Wall Street Journal, New York Times, Chicago Tribune, Chicago Sun-Times, Washington Post, and others on topics from constitutional government to LGBT rights to design. He is a graduate of Emory University and lives in beautiful Lake Claire, Atlanta, where he plays the double bass in the Emory University Symphony Orchestra.
Arthur Brooks, American Enterprise Institute
Michael Gleba, The Sarah Scaife Foundation
Robert Levy, Cato Institute
Edwin Meese, Heritage Foundation
Edwin Feulner, Heritage Foundation
Gene Meyer, Federalist Society
Grover Norquist, Americans for Tax Reform
Chad Thevenot, Institute for Humane Studies